Just Brush It Off Comb - Jet Black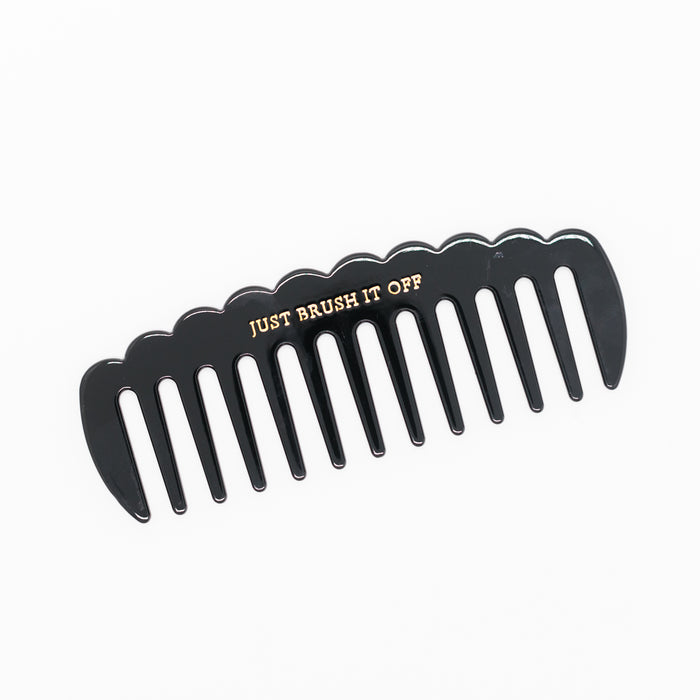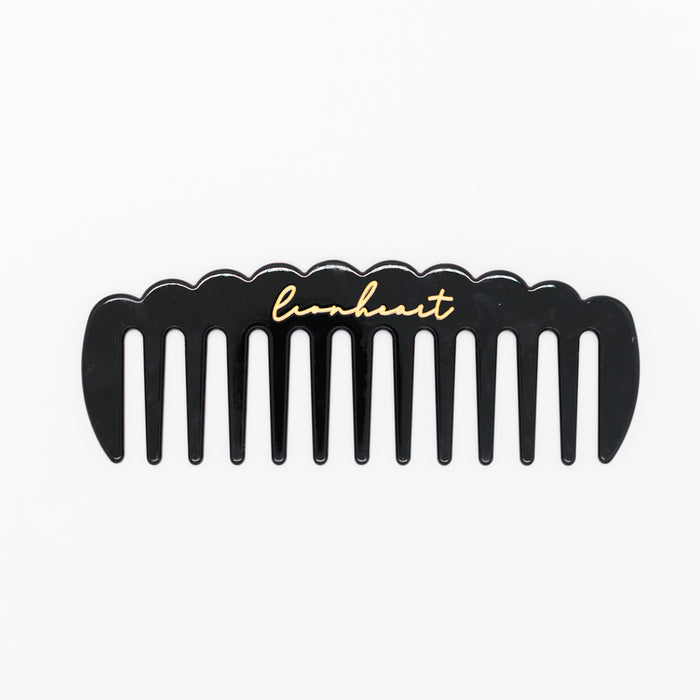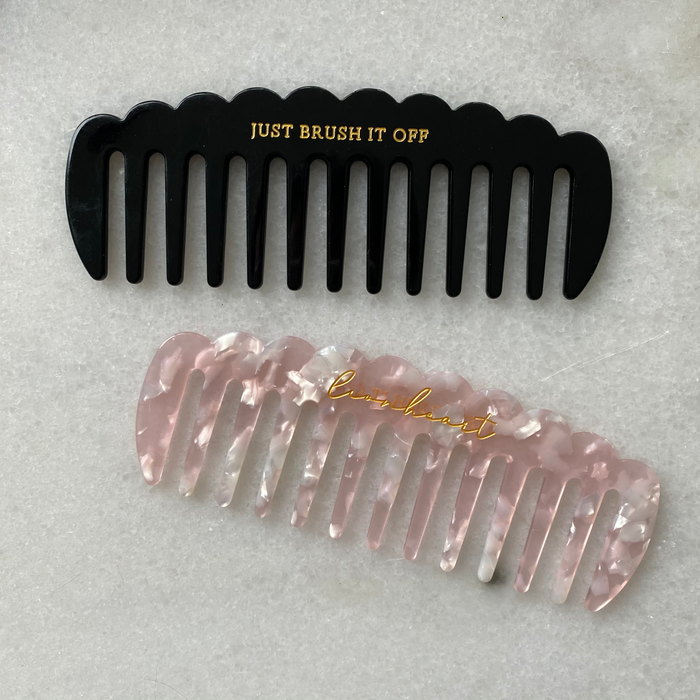 Our Everywhere Comb, but with a quirky twist. Let go of the negative (just brush it off, duh), and take this comb anywhere and everywhere for those day-to-day touchups. Measuring 16cm in length, it's long enough to brush through larger chunks of hair, meanwhile fitting comfortably into a daily handbag. Take it to-go, keep it in your shower for brushing your conditioner through, or keep it looking pretty on your counter for both dry and wet comb-throughs. Made in a beautiful all-black acetate, this comb is a staple that you can take with you wherever you go and will last you a lifetime. With a touch of Lionheart gold.
Looking for something a bit more simple? Get our original Everywhere Comb in tortoise-shell.