70s Claw Clip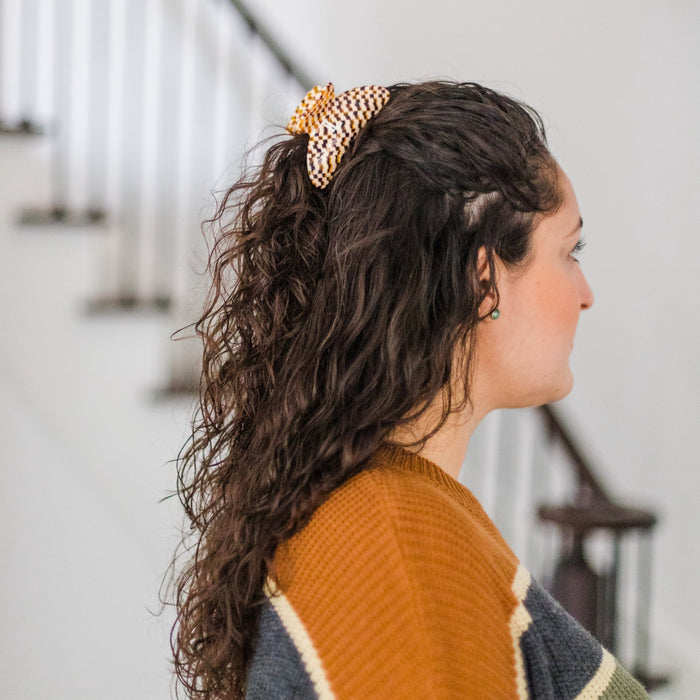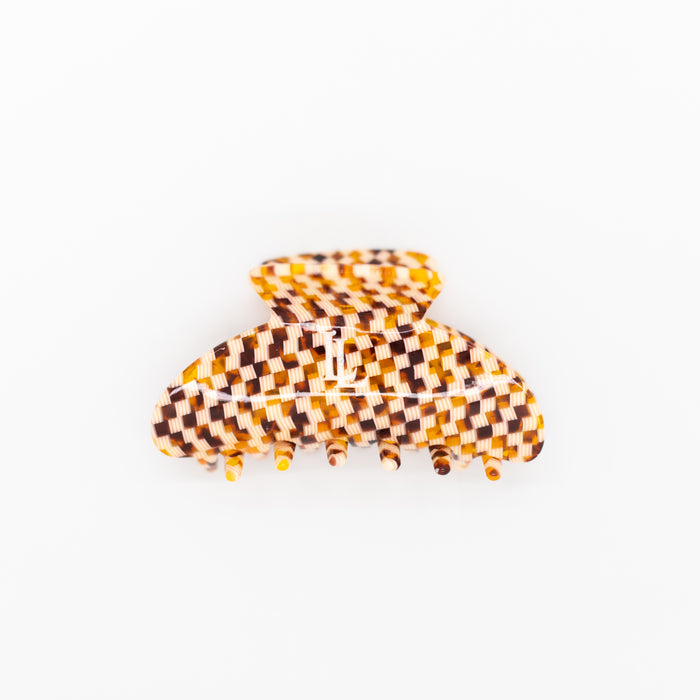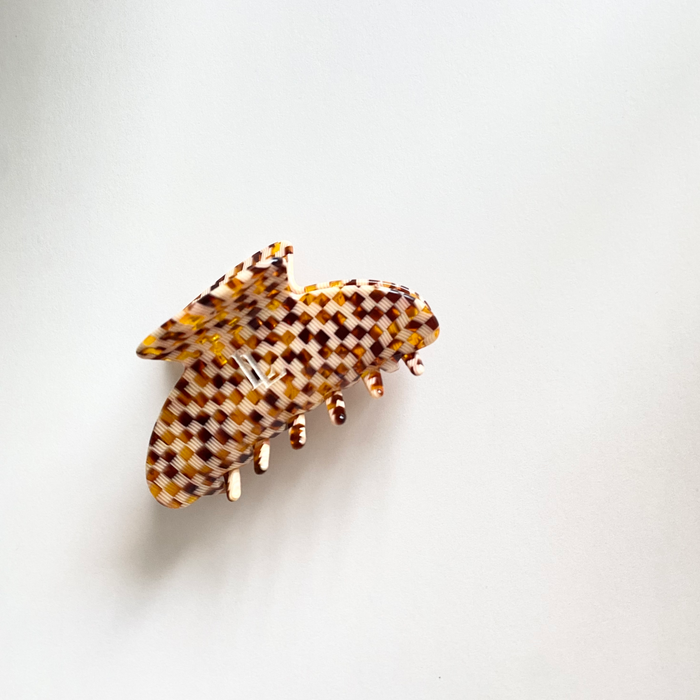 The claw clip that we are most excited to launch, and that is most versatile for all hair types: our 70s Claw Clip.
Inspired by the return of vintage style, the checkered print takes you into a world of listening to Beatles records in your parents' basement.
This claw clip measures 9cm in length, making it perfect for any style of hair, whether it's for a half hold or full updo.
Love the look
I've been enjoying this clip recently. Keeps my hair in place and the clip itself is gorgeous.
Stunning and unique, but weak spring.
It's weaker than my other claw clips, I'll have to replace the spring with one with more tension to get any use out of it - my hair is medium/fine and shoulder length.
4 stars because I think it'll be workable, but not ready for me to use straight out of the box - otherwise really stunning and unique!