Everywhere Comb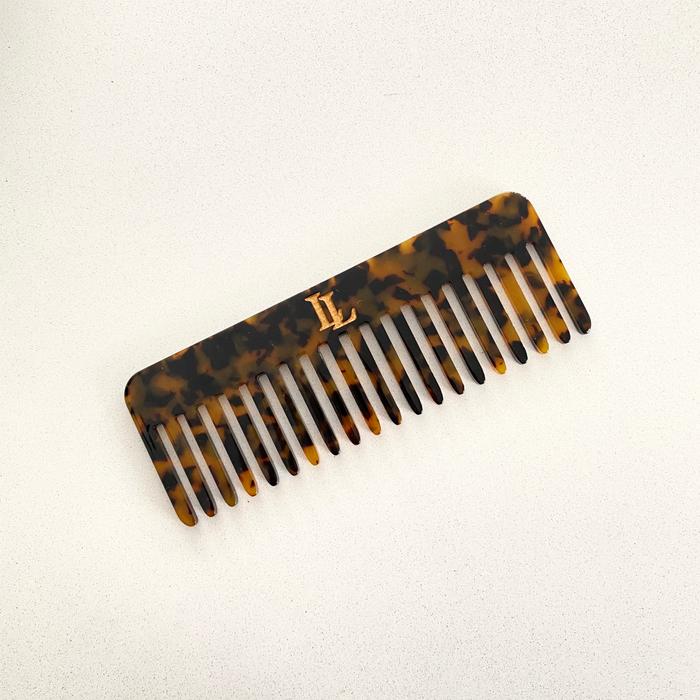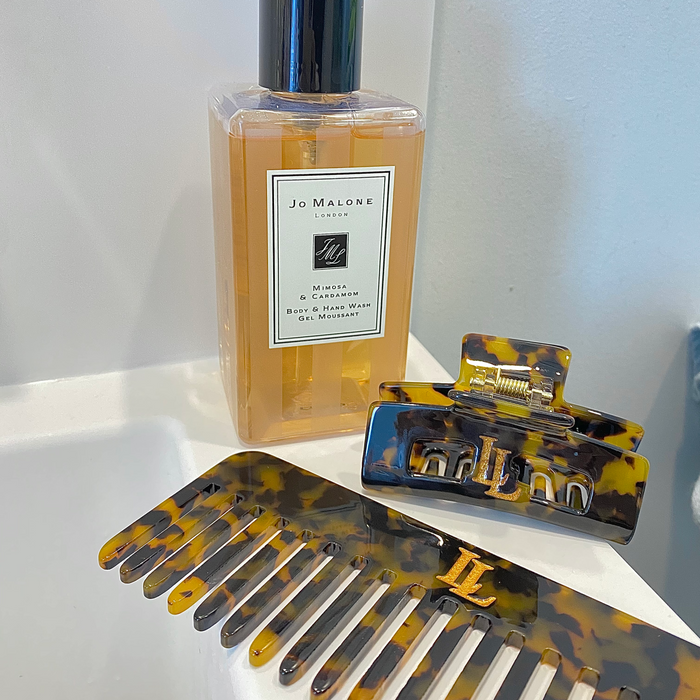 The Everywhere Comb, because you can literally take it and use it everywhere. Measuring 16cm in length, it's long enough to brush through larger chunks of hair, meanwhile fitting comfortably into a daily handbag. Take it to-go, keep it in your shower for brushing your conditioner through, or keep it looking pretty on your counter for both dry and wet comb-throughs. Made in a beautiful tortoise-shell acetate, this comb is a staple that you can take with you wherever you go and will last you a lifetime. With a touch of Lionheart gold.
Cute & great quality!
I'm so impressed with the quality of both products. They're so cute and I love the detailing of the LL. The clip holds great (I do have fine hair, though) and the comb works great! So happy with both.